Cheese Dip
There are varieties choices of food on this planet including proper meals and finger snacks. In order to add flavors into each menu, condiment is a must. In some menu, adding topping or sauces are also crucial including mayonnaise, ketchup, chili sauce in which cheese powder are best known today. However, Cheese Dip is also a very trendy topping which eventually make a flawless menu
Type of Sauces and How to use them
In addition to each menu seasoning, other than using various ingredients or sauces to get the desired flavor. Some menus before eating, on top with more sauce or Cheese Dip will reach the menu on to another level. Moreover, decorating your plates with colorful sauces will give a brand-new look. Last but not least, having knowledge about the products is crucial of making a menu to be even more flawless.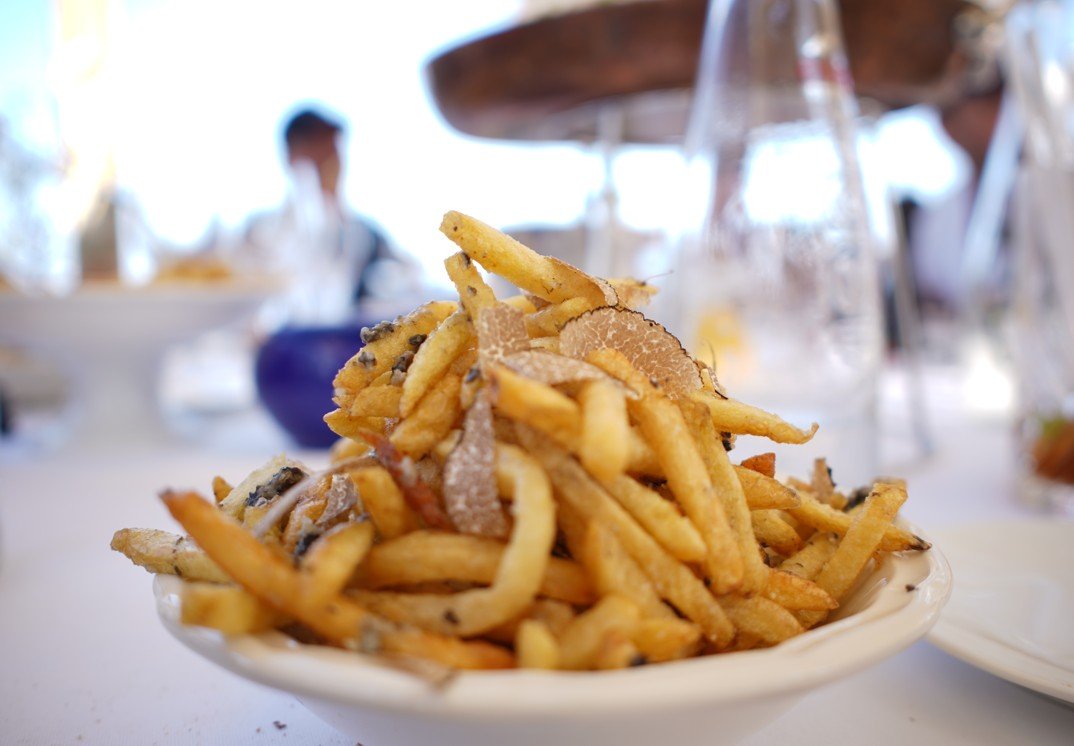 Sauces for Enhance

Eating the taste of that menu, especially Western food, whether the menu is a pasta, steak, pizza, meat or salad. Eating these menus often goes along with side dishes that enhance the taste and deliciousness, which are salad dressing, cream, cheese sauce, cheese dip. Until today, sauces are still the main seasoning in most menu. It becomes something to believe that every family must have attach with because it is an important ingredient of many. This includes both snacks and many other menus and not just Western food.

For the production of this type of sauce in the United States, according to the law, there are regulations that must have at least 50 % of tomatoes and must be the main ingredient to be use and call as tomato sauce. Otherwise, the manufacturer will be punished by the law, considered as a below standard product.

1. Hollandaise
The Hollandaise Sauce is a thick cream with beautiful golden yellow. From the combination of egg yolks and liquid butter, seasoning with lemon, salt and pepper and is often served with a gray steak plate, กราแตง เทอร์มิดอร์ and egg benedict. Serving together with seafood and breakfast is also a famous choice.
2. Espagnole
Espagnole Sauce also known as sugar sauce, made of dark beef stock. The sauce is made from bone and vegetables before boiling for making the stock. By simmering with 3 -color vegetable ingredients including carrots, celery and onions. Often served with various meat dishes such as the Filet Migon.
3. (Veloute)
Chicken stock, fish stock that makes it intensifier. By mixing with white hoops. In general, the popular Velouté sauce is served with chicken or fish that is cooked by boiling. The taste of this type of sauce must appear to be soft, light and dissolve in your mouth, which corresponds to the name "Velouté" in French, which means velvet.
4. Bechamel
Bechamel sauce is a thick white sauce. Therefore, it is often known as the white sauce from the roux and milk. With the fire until the sauce is as viscous as needed. Then, add additional ingredients according to the flavor of the desired sauce, such as cheese sauce where you can add the cheese or honey mustard where you mix mustard and honey. Bechamel therefore very versatile in applying or converted into various recipes, such as cheese dip, dipping sauce, salad dressing or others.
What is Western food? What kind of plates has to be eaten with the sauce?
When we talk about sauces, most people think of Western food where most dishes are popularly eaten with sauces. Whether it is tomato sauce, Espagnole Sauce or Bechamel sauce that can apply a variety of formulas, in order to get a different flavor sauce. Therefore, in order to choose each type of sauce to suit for the Western menu or our favorite European food, knowledge about each sauces characteristic is very crucial.
Western Food Components
Inventing a dish for western food, chefs usally focus on using meat as main ingredient and followed by powder type like wheat, rice and barley. In addition, use only a few types of butter, salt, fat, and herbs as ingredients instead. Meat as the main ingredient will be in bigger cuts to be cooked into steaks.
Popular dessert in Thailand
Today, dessert and snack are made for hunger times or is eaten as for happiness and enjoyment A variety of dessert and snack also adapt conveniently for eating during a long trip or while traveling from home to work In Thailand, a variety of snacks becomes a money-making business, not only Thai snacks, but there are also a variety of food menus that are commonly eaten as snacks with beverages or classified as a cocktail snack

Currently, there are both savory and sweet in Thai food. Both water and dry types, some menu is popularly eaten with side dishes and dip sauce as well as Western snacks that are popular with sauce such as tomato sauce, mayonnaise or cheese dip.
Fried Chips or French Fries
1. Chicken Pop
Chicken pop or Chicken popcorn are popular menu in the South of America. The process
is not too complicated. By bringing small pieces of chicken meat which resulting into crispy chicken pieces. This crispy chicken and the sauces are absolutely best match such as with BBQ sauce, cheese dip, or chicken dipping sauce.
2. Chicken Nugget
Chicken nuggets becomes an international food consists of a small piece of chicken meat that has been fried and served hot. It is often eaten with mayonnaise and tomato sauce. If you prefer Thai flavor, you can eat with chicken sauce. Nugget is considered a high-quality snack with nice flavor and doesn't carry much oil, therefore will unlikely to negatively affect consumer health.
3. Burgers
Hamburger or commonly called the burger. A fast meal that originated from the country Germany, is in the same category as sandwich. It consists of the meat that is cooked, which looks like a sheet in the middle usually use beef, pork, fried fish, or other types of meat mixed. Sneak on the top with a round soft bread. Mostly on top or added with vegetables such as tomatoes, lettuce, onion, cheese and other flavors such as mustard, mayonnaise, tomato sauce, chili sauce.


4. Fried meatball
Meatballs are Chinese food recipes food which originated from the Chantong. In the history of the ancient Roman. There are many recipes for making meatballs, but the difference is that the size of the meatballs are very large.
5. Cheese ball and Cheese stick
Cheese ball and cheese stick are menu that aside from eating, it can also be a business option because there are no complicated procedures. Just simply grind the potatoes to wrap the cheese. Then mix the bread scraped and then fry well. Putting or dipping with pizza sauce, cheese dip or cheese sauce as you like is a done.