OEM is becoming more popular during these years in Thailand. OEM service have become more general in many food industries such as beverages, condiments, salad dressing and sauce industries. There is a rapidly growth in OEM service for many food industries right now. This is due to the variety of benefits especially the entrepreneur's cost reduction and specialist support. In order to design your product and select manufacturer to support you, here are some good tricks. This article will help you to understand and to get a comprehensive definitions, pros and cons of OEM, ODM and OBM in the food industries.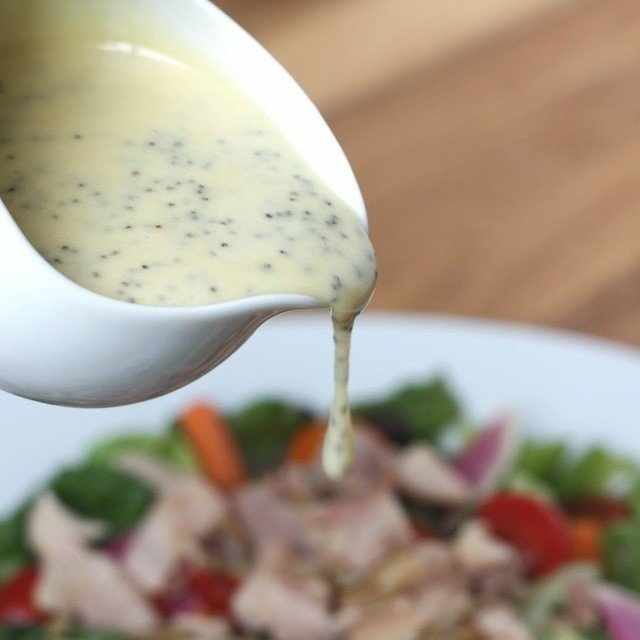 What is OEM and what it stands for?
According to Thomson Reuters Practical Law,2022, OEM refers to a company or manufacturer that formulate and support a products and contracts between customers and manufacturer.

The finished products will be sold by the manufacturers to customers (employer). OEM products from food and beverage industries are typically sold to business, not to direct consumers. It is mostly a B2B (business to business market), not the B2C (business to consumer market).

The business's investors usually customize their packaging design, formula, product characteristics, etc. Mostly they will mark up the product price and resell to the direct consumer (final users). Sometime they usually do the huge marketing and add some more products' value.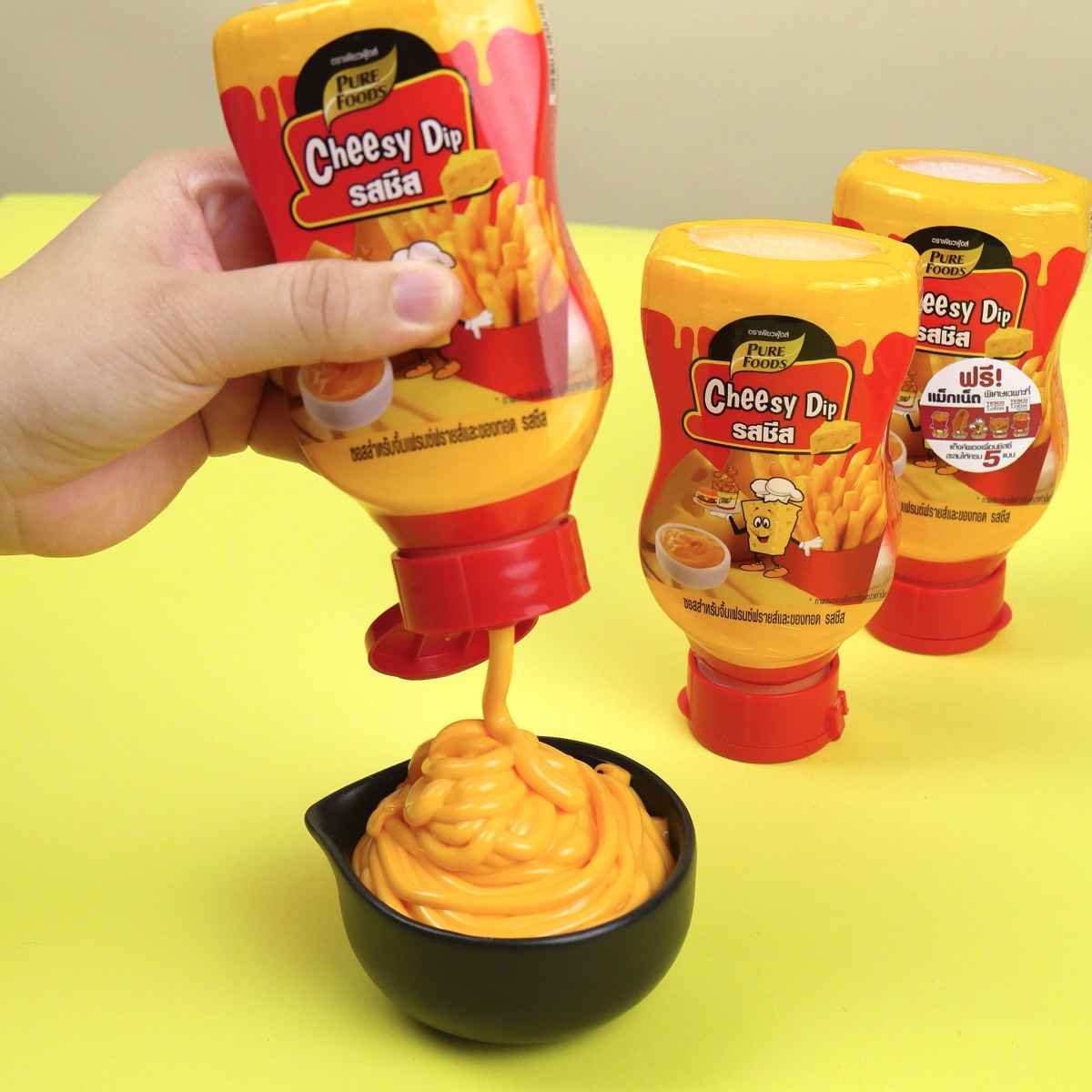 O is stand for Original.
E is stand for Equipment.
M is stand for Manufacturer.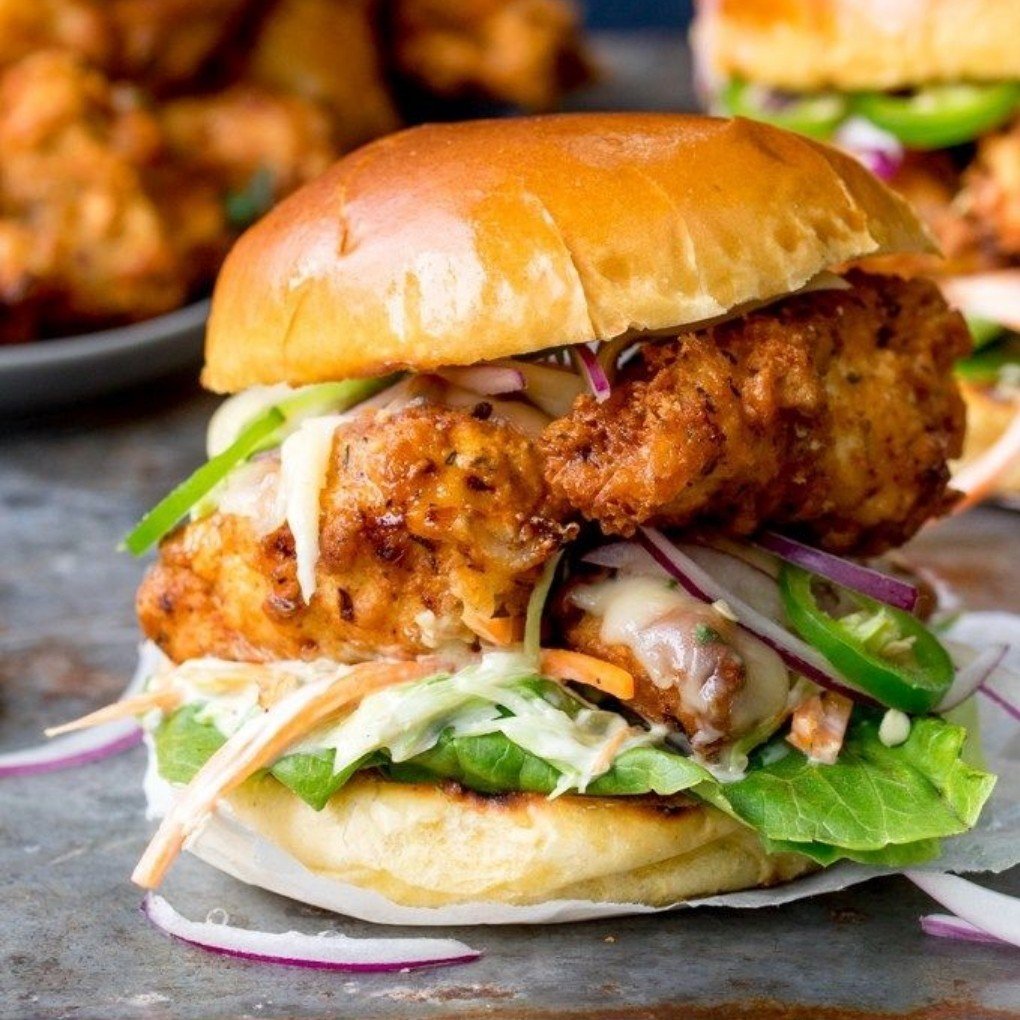 OEM VS ODM VS OBM
There is rapidly growth in food and beverage services in Thailand. Therefore, OEM, ODM and OEM are considered to be a in demand formats for the food industries which are welcomed by various of investors nowadays.
Most of investors usually noticed that, Hiring the manufacturers and suppliers to produce their products are known as OEM. However, both term OEM, ODM and OBM are relevant to manufacturing industries but there is a fundamental difference between those terms.

OEM is an original equipment manufacturing whereas ODM refers to original design manufacturing. In contrast, OBM stands for original brand manufacturer.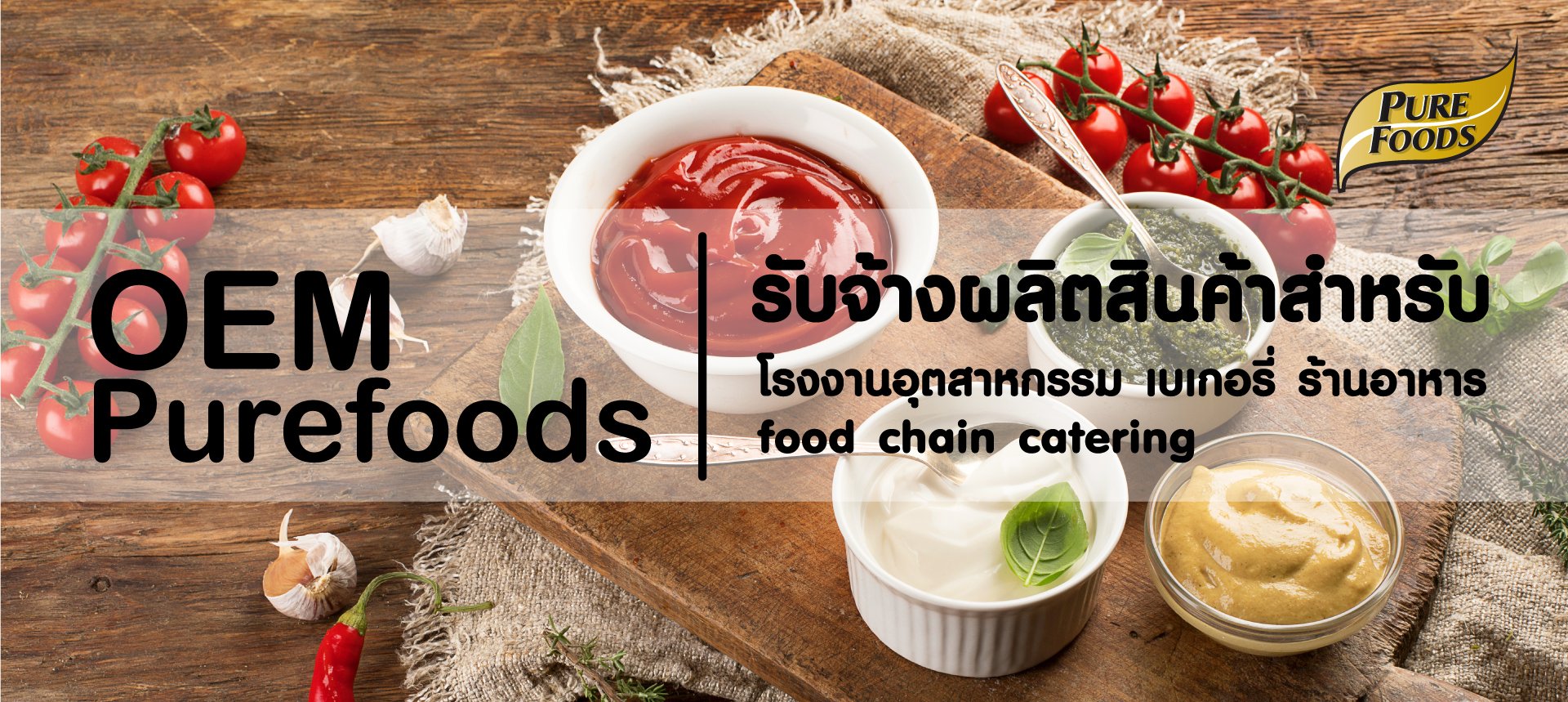 Table1 illustrates the differences between OEM, OBM and ODM.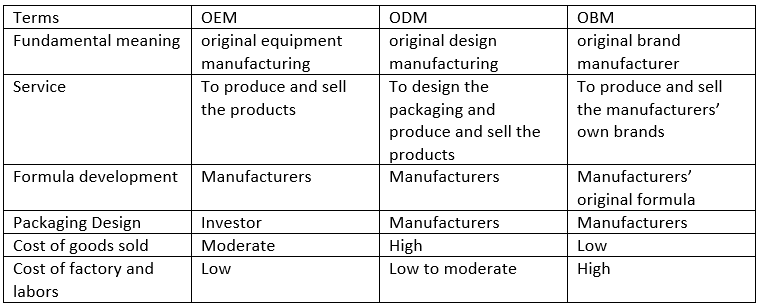 Why OEM is important?

1.Time optimization
You can have more time to design your marketing metrics and let the factory produce the product for you.

2.Cost Reduction
The manufacturers are the specialist in each product and they have connection and source of ram material and suppliers to support your product. Moreover, you do not have to invest the new factory. You can perform trial and error for the products first.

3. Easy Cost structure
The manufacturers will quote you the final price which includes all most everything of the products. Therefore, it is easy for the investor to calculate the cost structure.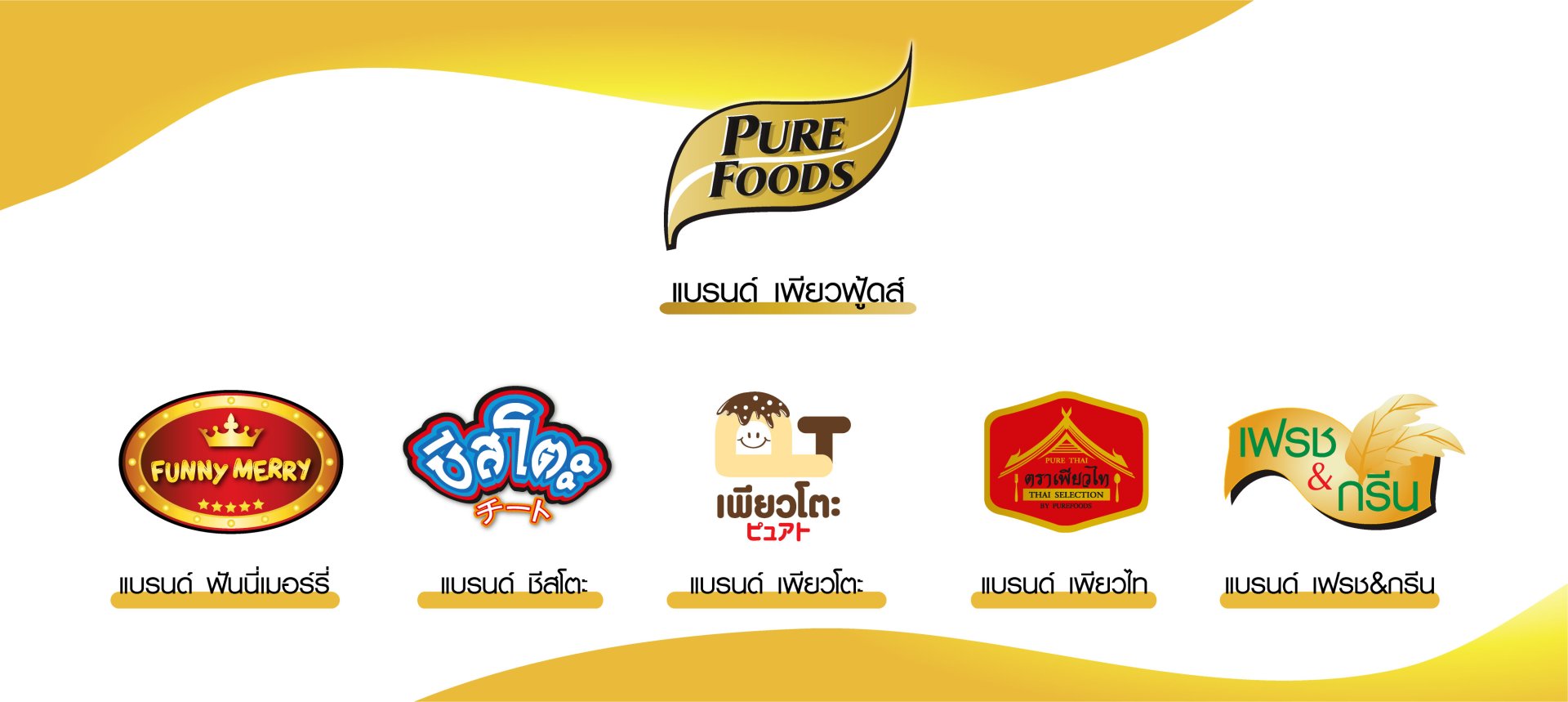 4.Able to customize your own recipe
The manufacturers will support you to select and design your products taste and characteristics. By using the specialists in research and development team will ensure you the process and products need.
5.Certification
Most of manufacturers have the quality guarantee including the global quality standard such as BRC, ISO, IFST, etc. These could ensure your products safety and quality.

6.One stop service
Most of manufacturers offer the one stop services for their customers. This includes products development, packaging design, manufacturing and marketing.

manufacturers only support you the production process and not marketing details. So, you may need to invest in marketing such as finding the marketing, listing fee, advertising, etc.However, these pros and cons of OEM are analyzed by the author sides. You can find out your own pros and cons which are more suitable for your business.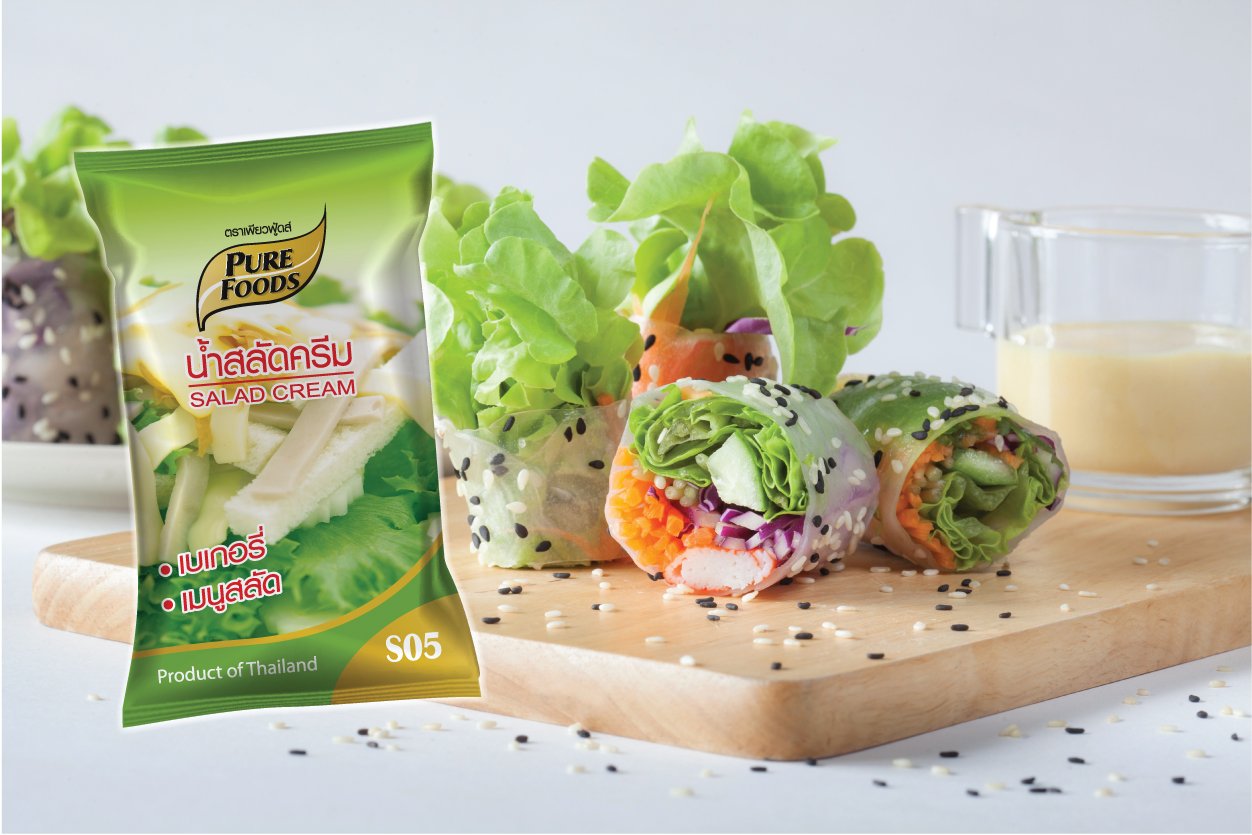 Special Trick for choosing your OEM manufacturer
1.Quality standard – You may need to find the qualified manufacturers. You may ask for their certificates. The general certificates in Thailand manufacturers include GHP and HACCP.

2.Specialties – Each manufa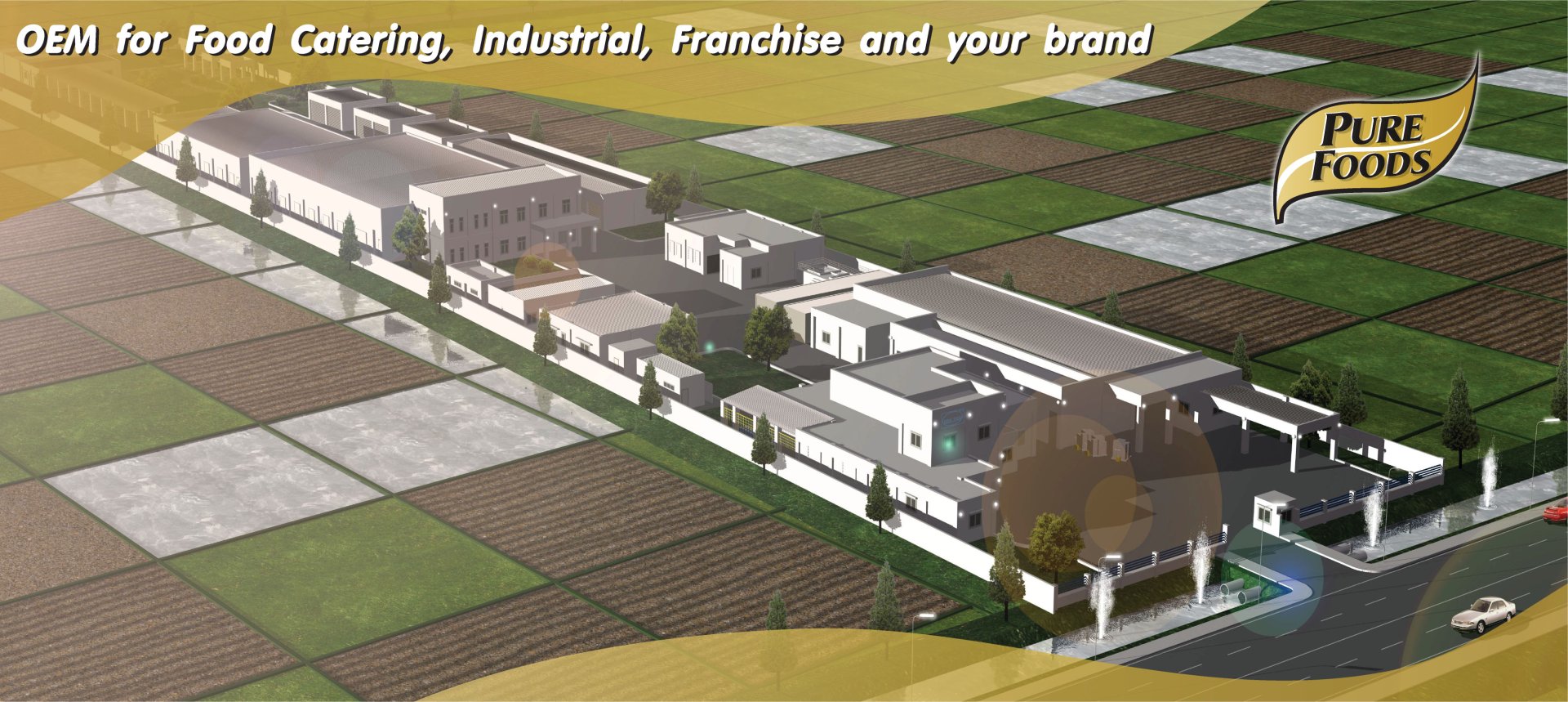 cturers have different specialties.

3. Make sure the manufacturers you select are existing. – Name, address and contacts
Pure Foods, we are leading manufacturer for producing sauces, salad dressing, mayonnaise and condiments. We are able to customize and develop the formula for the investors. Purefoods have been support the sauces and condiment to various food industries, franchises and food services in Thailand such as frozen industries, tuna can food industries, sausages industries, bread and sandwiches industries, etc. PureFoods OEM always take the advantages of huge volume ingredients that we currently use to our products. Moreover, there are our trusted partners with the competitive prices.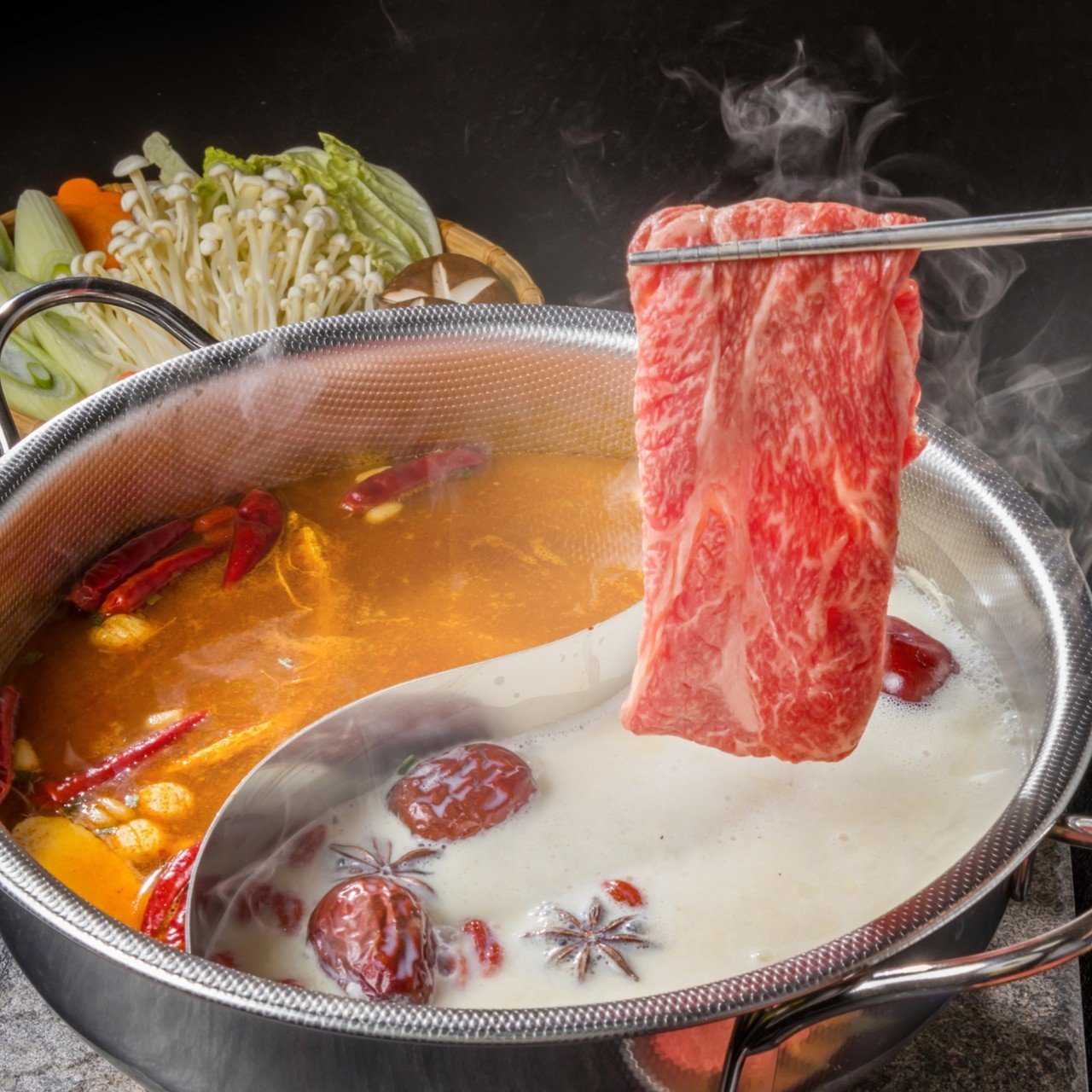 We are Research and Developments based in Bangkok and SuphanBuri in order to assure that we can develop and send the samples in time. Our research and developments teams include food scientist, food product developer and food biologists. We are able to perform the shelf life, sensory evaluation, chemical, physical and biological analysis of the products in order to make sure all the products we produce are safe. We use the special know how called safety factor to evaluate the products safety. Because of our specialties, these bring Purefoods to offer the competitive cost for OEM's investor.

Pure Foods, we support your first sample and concept evaluation, formula developments, products analysis, shelf life and sensory evaluation, raw material purchasing and high and strictly quality control and manufacturing.
Pure Foods, we have lots of quality's certificates guarantees. These includes the British global standard, BRC , Good Hygiene Practice (GHP), Halal and Hazard Analysis Critical Control Point (HACCP).

Initial consultation
2. Product Design and prototype assessment
3. Costing Evaluation
4. Product Development
5. Product analysis – chemical, physical, micro biological, sensory and shelf-life evaluation
6. Pilot scale testing
7. Manufacturing

What we can do? Sauces – hot and cold process
Salad dressing
Mayonnaise
Example of our products

Sauce
Chili sauce, tomato sauce, curry sauce, BBQ sauce, tonkatsu sauce, okonomiyaki sauce, shabu sauce , glazing sauce , etc
Salad dressing
Caesar dressing, salad cream, Japanese roasted sesame dressing, French dressing, Italian dressing, etc.
Mayonnaise
Heat resistance mayonnaise, bakery mayonnaise, no egg mayonnaise, frozen mayonnaise, flavored mayonnaise, etc
Filling, Topping and syrup
Strawberry, blue berry, mango, brown sugar, lychee, pandan, thai tea, chocolate, custard, caramel, green tea and etc.

For more detail, please do not hesitate to contact Pure Foods.